El Mayimbe Tu Bachatu
Anthony Santos
Yessss...finally!! This is the highligt of DR9 organizer Bachata Ambassador Vesa. The first time to see the luxurious concert of Anthony Santos - the most famous of the Dominican Traditional Bachateros.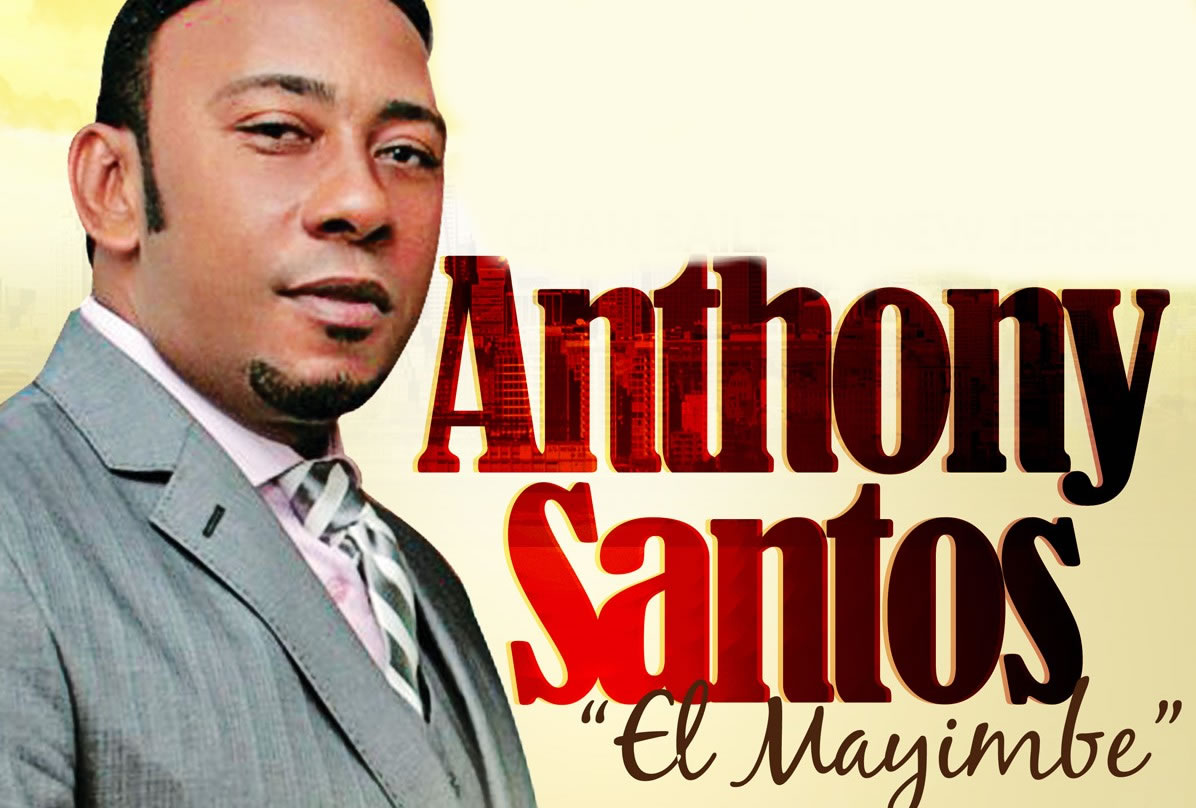 Biografia from Wikipedia
Domingo Antonio Santos Muñoz (La Clavellina, Las Matas de Santa Cruz; 5 de mayo de 1967), artistically know as Antony Santos is a bachata musician from the Dominican Republic, renowned for his role in redefining the genre to include romantic music.
Santos entered onto the scene in the early 1990s, beginning his career as the guira player for fellow bachatero Luis Vargas, only to leave the group and maintain a very public feud with Vargas. Santos became the first rural bachatero to reach a mainstream audience, with his hit "Voy pa'llá", shortly after Blas Durán had introduced the electric guitar into the genre. Santos' adoption of soft romantic lyrics was more socially accepted than the bawdy style common to bachata before him, and he shortly became the genre's leading artist, helping move bachata into the mainstream. Santos has helped define the sound of modern bachata, mainly through his use of a chorus pedal and the Yamaha APX series of guitars (with a Gibson Classic Humbucker mounted in the soundhole). He is supportive of Anthony "Romeo" Santos, lead singer of Aventura, even to perform alongside him in Romeo's latest album alongside Vargas and Raulín Rodríguez in both one skit and the track "Debate De 4".
His hit songs include: "Voy Pa Lla", "Cuantos Dias Mas", "Creiste","Vete y Alejate de Mi", "Un Muerto Vivo", "Por Mi Timidez", "Pegame Tu Vicio", "Corazon Culpable", "Pequeño Huracan" and "Muchos Cambios" "among others
Por Mi Timidez
Voy Pa'lla made Anthony Santos famous
And he added Voy Pa'lla by accident to his cassette
Si Tu Carino No Esta
Anoche Sone Con Ella
From the palm house to palace
Interview with his Father
Some older songs Pegame tu vicio, Me enamore, Te Vas Amor, Necesito De Ti, La Passola and some newer Quien Pudo Ser, Te Regalo La Lluvia, Yo Quiero, vete y alejate de mi, Lloro,
DR9 Grand Finale
Anthony Santos @ Fantino
Anthony Santos live concert is at Fantino close to Fula River Dominican Republic on Friday December 16. Anthony Santos concert is part of the DR9 Ruta Bachatera Plus US$830. Look carefully the DR9 ticket sales page to see the other ticket options for Anthony Santos concert.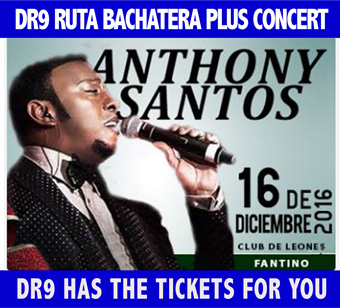 DR9 has the Anthony Santos tickets, but they will be sold out in a snap. Act now.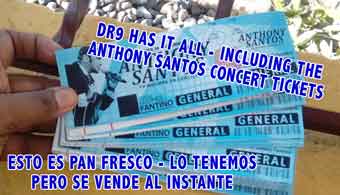 Last year announcement

Anthony Santos Concert marketing trailer
Anthony Santos @ Madison Square NY
Here are some videos of Anthony Santos when he was in Madison Square New York.

Anthony Santos vs Luis Vargas debate musica

Anthony Santos en el Madison Square Garden

Aventura - Ciego De Amor (feat. Anthony Santos)
Discography
La Chupadera (1991)
La Batalla (1992)
Corazón Bonito (1993)
Cojelo Ahí (1994)
El Mayimbe y Nada Más (1995)
Sabor Latino (1996)
Como Te Voy a Dejar (1997)
Me Muero de Amor (1998)
Enamorado (1999)
En Vivo (2000)
Grandes Éxitos (2000)
El Balazo (2001)
Greatest Hits (2001)
Juego de Amor (2002)
En Vivo (2002)
Todo Éxitos (2002)
Sin Ti (2003)
En Vivo: Con Su Nuevo Estilo (2003)
Vuelve Amor (2004)
Lloro (2005)
Lo Nuevo y lo Mejor (2005)
Concierto en Vivo United Palace (2005)
Con Saxofón (2005)
Ay Ven (2006)
Siempre Romántico (2006)
El Mayimbe en Vivo (2006)
No Nos Vamos a Olvidar (2007)
Me Van a Matar Por las Mujeres: En Vivo (2007)
Vete. (2008)
Muchos Cambios en el Mundo (2008)
Un Muerto Vivo (2009)
El Mensaje (2010)
Vuelve (2011)
El Diablo Soy Yo (2011)