DR9 Bachata Festival
Detailed Program
DR9 FULL 16 DAYS is divided into three parts.
- DR9 PreRuta Bachatera 7 days Dec 2-3-4-5-6-7-8
- DR9 Santo Domingo VIP 4 Days Dec 9-10-11-12
- DR9 Ruta Bachatera Plus 5 days Dec 13-14-15-16-17
PreRuta Bachatera and Ruta Bachatera Plus means private charter bus to see the bachata attractions of the whole Dominican Republic. Santo Domingo VIP workshops, parties and concerts are all in Santo Domingo. PreRuta has 12 workhops, Santo Domingo 30 and Ruta practically no workshops, but it has the biggest attractions incl. Anthony Santos and Raulin Rodriguez.
How to read and understand DR9 festival contents?
The biggest in the world Authentic Dominican Bachata festival with all new contents unknown to non-dominicans is certainly hard to understand. After the festival you (like all the previous attendees) will admit DR9 having 10-20 times more substance than you could ever imagine. Just throw yourself into the adventure is the easiest way to proceed. Reading the description page and the above preliminary program gives more accurate view. This program page gives you more detailed view of each party, concert and party place. Follow the news in the Facebook event and group.
DR9 PreRuta Bachatera
DR9 PreRuta Bachatera is a private charter bus Santiago-> Jarabacoa-> Vega->Damajagua-> Cabarete-> Santo Domingo to see all the Cibao area and Cabarete beach bachata activities. You should look at the photos to get an idea of what will happen. Look also the detailed program above to see the day to day activities and 12 workshop hours to learn to dance bachata like a Dominican. The orginal Ruta was such a big success that it was a must to create PreRuta Bachatera. PreRuta is before and Ruta is after the DR9 Santo Domingo VIP. PreRuta is 2 days longer than Ruta and the extra time will be spent in the fancy beach of Cabarete.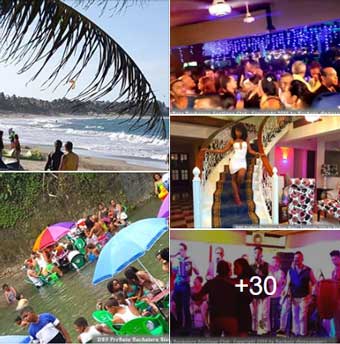 DR9 PreRuta Bachatera is an excellent combination of workshops, fun activities, parties, concerts and most importantly to see all the bachata attractions in Santiago-Jarabacoa-Vega-Damajagua-Cabarete-Sto Domingo. We (Vesa, Yocasti, Rodolfo) have a long experience in making everyone to dance like a Dominican in 1 or 2 days, although becoming a master involves the Santo Domingo 4 days and a lot of dancing. PreRuta will teach you the Authentic Dominican Bachata fundamentals, leading, following, musicality, stepping, double&triple, footwork, levels and most importantly we will prepare you to be culturally ready to dance with Dominicans. In addition Julio will teach some Merengue family dance skills to survive the parties and to participate the new filming session.
Workshop program big .jpg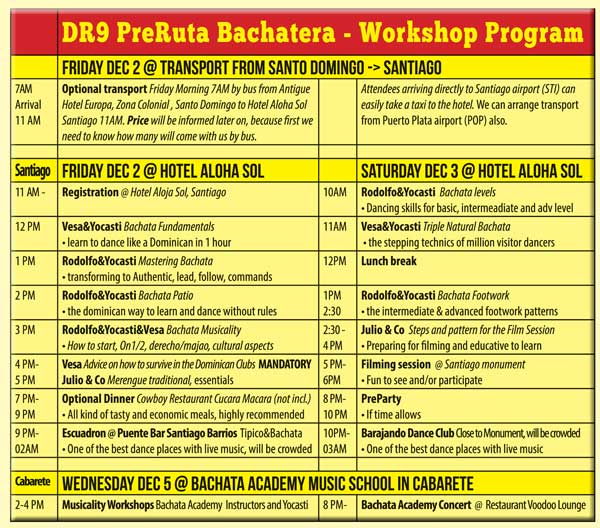 DR9 Santo Domingo VIP
DR9 Santo Domingo has 30 workshop hours in two fancy conference halls of Museum Trampolin in Zona Colonial, Santo Domingo. There will be parties in Lucia, Club Merengue, Colmadon, Cabaret and Gourmet Restaurant. The big concerts are in the ruins, car-wash and sport bar in the deep barrios, bus transport included. Such a variety of best bachata places and excellent artists means VIP treatment, a must to see event. DR9 Santo Domingo VIP has no attendee amount limit. The party places are huge with the most famous Dominican bachata artists.
The instructors are Wilson, Yeri, Melody, Hilary, Rodolfo, Franchelle, Marcela, Liccelot, Julio, Johan, Susan, Carlos, Carlitos, Yocasti, Vesa and more to be announced. The focus is in Authentic Dominican Bachata (the way Dominicans dance) fundamentals, easy, intermediate, advanced, all new and we teach also how to play Bongo&Guira and the fundamentals of Merengue, Tipico, Mambo, Bolero and Son. On arrival you'll get the detailed minute timetable of the workshops to be able to select your favorite instructors, topics and level. We will have workshops all new contents to serve the returning customers and advanced dancers.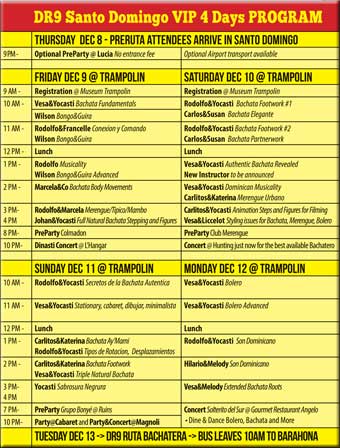 DR9 Ruta Bachatera
DR9 Ruta Bachatera is an all new dance adventure with a private charter bus on the route Santo Domingo -> Barahora -> Los Patos -> Jarabacoa -> Santiago -> Fula River -> Santo Domingo to see the bachata attractions of the beach, pool, river, mangrove, fresh water pool, mountain, waterfall, countryside and big city monuments and barrios. Pretty impressive photos, isn't it? No wonder why Ruta was sold out in a couple of weeks already 9 months before the event. Fortunately we saved some tickets to be sold as part of DR9 FULL 16 DAYS.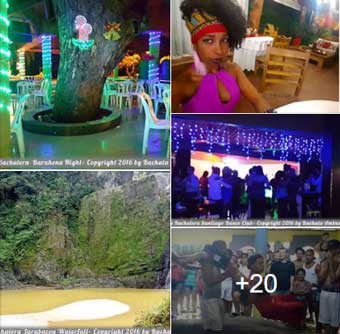 DR9 instructors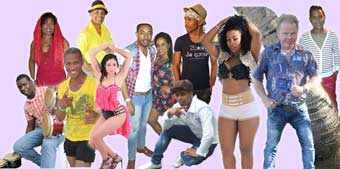 DR9 staff is fully committed in making the best ever festival experience. DR9 is the only festival in the world having hundreds of years experience in Authentic Dominican Bachata dancing. We do constant development work finding out the best ways to teach you to dance like a Dominican. We regard Authentic Bachata as one of the most complicated dances in the world, although we can teach the very basics in 1 hour and more comprehensively in 1 day.

Authentic Dominican Bachata Explained
You should read the definition of the Authentic Dominican Bachata written by the Bachata Ambassador Vesa or just glancing the definition page videos to get some idea of how Dominicans dance bachata.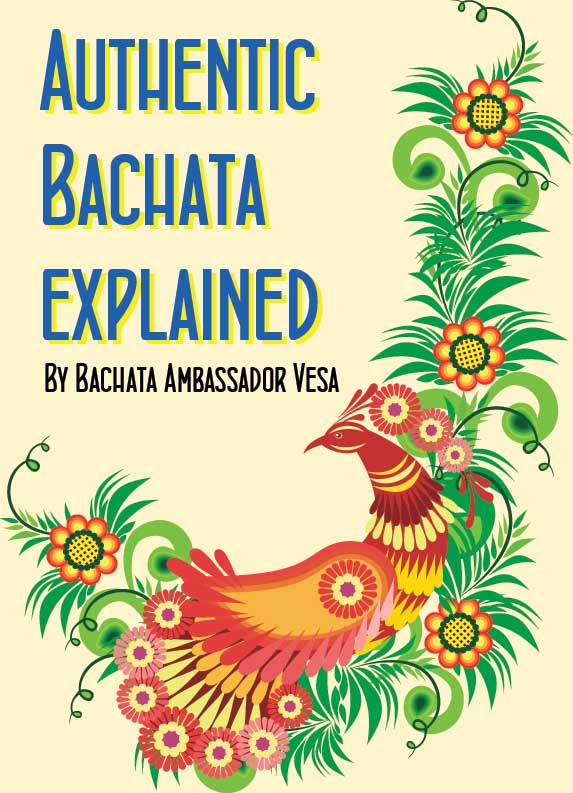 Pay attention to the fact that Authentic Dominican Bachata is a social dance, not a show or a competition dance. Bachata clubs in DR don't have bachata competitions or shows (exceptions can be found). However there are shows and competitions of the other dance genres (like salsa) in some of the local clubs in Dominican Republic.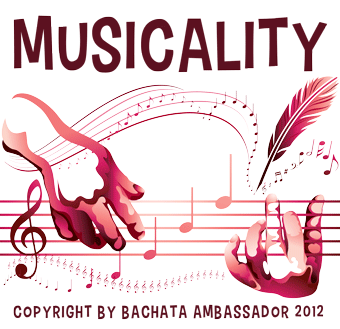 Musicality means dancing to the rhythm, melody, and mood of the music. It's the key issue in any dance and especially in the authentic Dominican style bachata. Dominicans seem to hear bachata slightly different and their stepping has logics unknown to others. Dominican bachata has On1, On2, 4 step, 3 step, double step, triple step, syncopated step and chachacha step. Dominicans always dance to the music, some perfectly but everyone at least believe following the music. Musicality is actually a highly complex set of issues. In the beat level you'll find the stepping technics and stepping to the rhythm of the instruments. The skill of hearing the measures and sections is even more valuable, because failing in hearing the music section changing is the moment when Dominicans say "you can't dance" or "you are out of the rhythm". Their perception of rhythm is in higher musicality level than ours. The highest level "melody and mood" means living the moment in a deep sentimental and musical understanding. Adding the cultural customs, habits and patterns to each individual song in each different village or suburb makes the musical perfection impossible, but highly recommend way of enjoying the life learning the new way's to express yourself and to love dancing as it would be the life itself.
DR9 has invested extremely much to the musicality workshops. DR9 is the only bachata festival in the world covering all the musicality levels. All our diamond level Dominican instructors are well prepared to give you a huge amount of musicality workshops. In addition you'll be 16 days surrounded by the music and musicality with Dominicans. The authentic environment will fill your brains with all the musicality levels. DR9 will certainly change your way to hear and to dance to music.

DR9 PRERUTA BACHATERA HIGHLIGHTS
Puente Bar Santiago
Puente Bar is one of the best clubs to dance bachata in Santiago de los Caballeros. Let's go to have hard core Authentic Bachata and Tipico Dance Fun. On Friday December 2 we have ESCUADRON en vivo @ PUENTE BAR.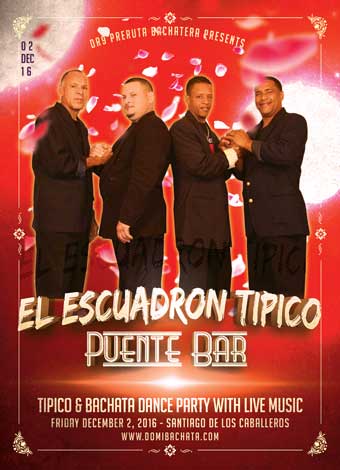 Barajando Bar Santiago
Barahando Bar is nearly always full, crowded with excellent dancers and best ambient. We have visited it several times with great satisfaction. It's a must to see, just in front of the Santiago Monument. We'll see it in DR9 PreRuta and Ruta Bachatera. Most propably we will see at least La Sinfonica Band live. They will play variada (bachata, salsa, merengue) and we'll take care of drinking and dancing.

Film and Photo Session
Bachata Ambassador is proud to present a new concept FILM AND PHOTO SESSION ! DR9 PreRuta Bachatera has the most beautiful places to do excellent filming for the social and show dancing. We'll go to Santiago de los Caballeros Monument to get some excellent footage with the participants and instructors. La Vega will offer absolutely stunning King Treatment environment to provide the best quality individual and group photos. The session will continue in jungle, river, beach, pool...so many memories to see afterwards.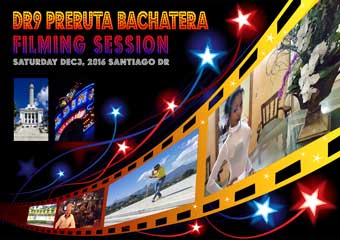 La Vega King Treatment
KING TREATMENT @ LA VEGA is the most authentic, exotic, peculiar, beautiful and powerful experience of DR9 PreRuta Bachatera. Our private bus will take us from Santiago first to the Jarabacoa mountains to see the River Madnes. It's dancing, swimming, having fun and to learn the strange Dominican habits with Picapollo, Presidente and Brugal. On the way back to La Vega we'll stop on each Colmadon to dance Bachata. The hotel in Vega is absolutely stunning, extremely beautiful and perfect for a photo session to fill the social medias with DR9 luxury. Karaoke dine&dance will give us the energy to impress the Cibao dancers in BUKNA BAR - the best dance club of La Vega. You won't find any other promoter being able to bring such a huge amount of Authentic Dominican Bachata experiences in one day and fortunately DR9 has 16 full of action days :-)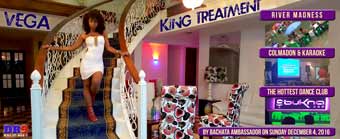 BUKNA BAR is the hottest dance club in La Vega. You'll see excellent dancers and sizzling hot Sunday bachata ambient. Look at the Bukna ambient with Tipico and Merengue bands Krisspy & Su Bombazo Típico and Raffy Matías.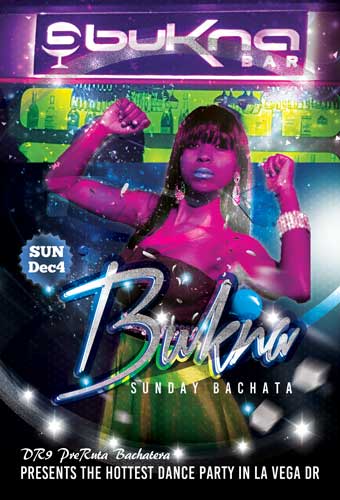 Los 27 Charcos
Cool...27 waterfalls, pools and river in the jungle of Damajaqua Dominican Republic. It will be quite an adventure in the wilderness. Trekking, swimming and diving. Look at the photos and videos!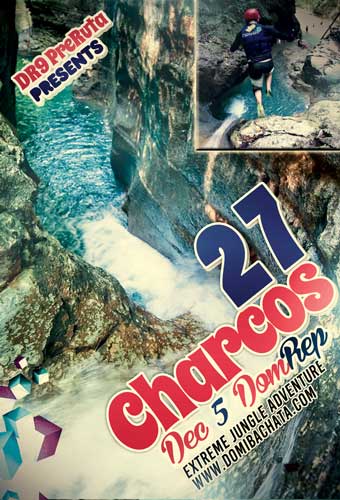 Bachata Academy Musicality Workshops and Concert @ Voodoo Lounge Cabarete
The iASO Bachata Academy is the World's First Bachata School. They will provide us 2 Musicality workshops and the kids concert @ Voodoo Lounge on the beach of Cabarete.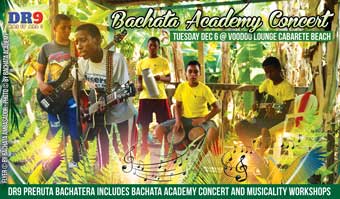 Divas Shopping
DR9 has several opportunities to do dance clothing shopping, especially in Santiago close to the hotel or while having the long return trip to Santo Domingo let's have a shopping moment in the best but most economic shops.
PreParty Concert in Santo Domingo
DR9 PreRuta ends Dec 8 when we return back to Santo Domingo. Many new participants arrive on Thursday Dec 8 to DR9 Santo Domingo. All of us will join in the PreParty to see Sabor a Son @ Lucia 312.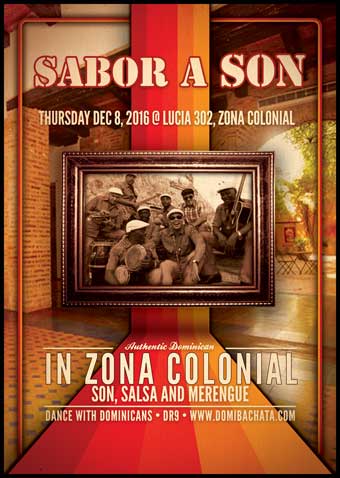 DR9 is unique and totally different
DR9 has it all !!
DR9 has it all !! DR9 has a full spectrum of Dominican dances and more importantly the real party life all over the tropical island. DR9 is unrivaled trip to bachata paradise. No other promoter or organizer will offer you 25 parties/concerts with 10 000+ Dominicans all around DR in the local clubs and the best knowledge on how to teach you to dance like a Dominican and give profound lessons of Dominican dance history and culture. No other promoter brings you to the Anthony Santos and Raulin Rodriguez concert. You'll see colmadon, car-wash, cabaret, ruins, river madness, rural places and of course also the biggest bachata clubs. DR9 is a must to see, best in the world bachata congress as the previous festival attendees say.

DR9 Santo Domingo will be the best ever, a VIP treatment enhanced with PreRuta and Ruta Bachatera. VIP means the most advanced workshops, huge concerts, famous artists, special ambient, dine&dance, gourmet, colonial beauty, colonial history, redifining bachata history, ruins, bachata barrios, car-wash, sport bar, cabaret, street bachata, colmadon, river madness, beach fun and bonfirebachata. DR9 brings you the cross-section of Dominican dance culture in the axis regular/ advanced dancers, poor/rich, picapollo/gourmet, colonial beauty/ barrial and a lot of things you don't even know to exist.

DR9 SANTO DOMINGO HIGHLIGHTS
Colmadon
DR9 proudly presents the COLMADON MAGIC party in the Santo Domingo VIP part of the festival. It's a new type of celebration and we are sure it will be a big hit. Dominican Republic is full of drink shops (=Colmadons). They sell beer, rum and everything - with a smile and bachata. Dominicans don't buy and drink only at home. The hot climate means fast drinking on the spot. The second beer is to sit down and relax. The next step is to think the meaning of life, practically staring at the fancy ladies or handsome men enjoying the music. It's the sign to share Brugal and start dancing Bachata. This is called COLMADON MAGIC. As we are a big group, we'll make it in style. Some of the Colmadons are pretty beautiful places and many of them have excellent floor for dancing.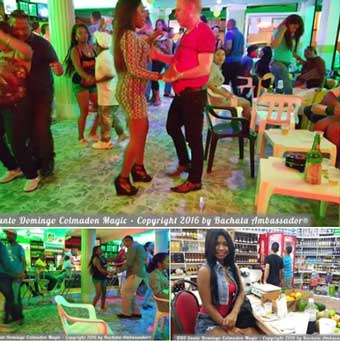 Car-Wash
Yes, they wash cars in Car-Washes :-) At night they transform into huge drink, dance and concert venues. While Colmadon is mostly a small pop in for a beer place, Car-Wash is a huge concert place in the barrios where you are supposed to have a table with Brugal servicio to enjoy the concert and dancing. DR9 will bring you to an excellent Car-Wash with live band.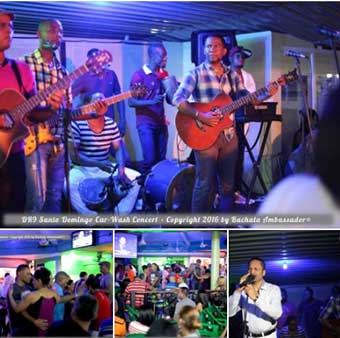 Party&Concert @ Home Run
Home Run Sport Bar in Manoguayabo barrio is the biggest bachata dance place in Santo Domingo with the best live bands and a lot of dancing. We have organized there the concerts DR2 El Chaval, DR3 Joe Veras, DR4 Kiko Rodriguez, DR7 Yoskar Sarante and DR8 Marino Castellano & Felix Cumbe. Let's see who will be in DR9 :-) Enjoy the photos, ambient and pack your luggage :-)
Cabaret
Cabaret does not refer to a French high society show club. In DR it means a whore house with bachata music and dance. Bachata was born in these places. There are a lot of Cabarets in Santo Domingo, but most of them are too strange or dangerous to be visited. DR9 knows the Cabarets that can be regarded as one of the best bachata dance places in Santo Domingo. We are not ashamed to show the places where bachata was born and which still have the bachata ambient.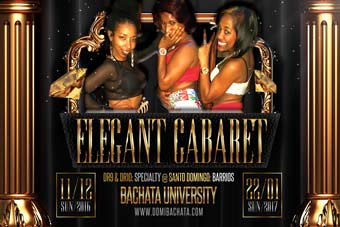 Ruins
DR9 proudly presents the living legend Grupo Bonyé @ Las Ruinas de San Francisco Santo Domingo. Grupo Bonyé plays every Sunday merengue, son, salsa, bachata, bolero and a lot more. Thousands of people drinking, dancing and enjoying the life. So beautiful, so spectacular! You have to see it and preferably to spend several hours enjoying the Dominican music and dance life. DR4, DR5, DR6 and DR8 participants have already seen Grupo Bonyé @ Ruins. DR9 will repeat this tradition and you shouldn't miss it because DR10 will most propably offer something else. Look at the gorgeous fotos, dance enjoyment and Bachata Ambassador Vesa making the DR festival famous for masses.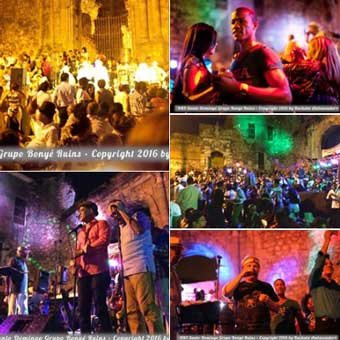 L'Hangar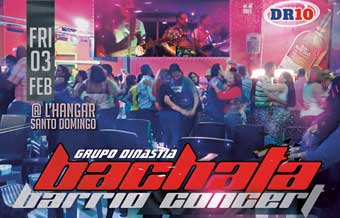 Restauranyt L'Hangar is one of our favorite bachata clubs in Santo Domingo. They have always an excellent bachata band and you might see really good dancers over there. The videos of Johan&Yocasti and Popi&Fanny were filmed in L'Hangar.
Club Merengue
Club Merengue is one of our small club favorite in the heart of Zona Colonial Santo Domingo. We have had many parties over there. It's really beautiful and exotic with excellent ambient. DR9 will have a pre-party over there. These videos were filmed in Club Merengue: DR6 party, Rodolfo&Yocasti Salsa, Vesa&Yocasti Bolero, Rodolfo&Yocasti Bachata, Vesa&Yocasti Merengue and Melanie concert.
Solterito del Sur @ Gourmet Angelo
El Solterito del Sur, Bachatero de 80's, is back in fashion better than ever, as you can see in the TV programs. Sorterito has a great set of amargue time bachatas like El Bombillito, De Aqui No Me Voy, Josefina, Amarilis, El marido de tu mujer and Cada cual por su camino. The concert will be in the Restaurant Angelo.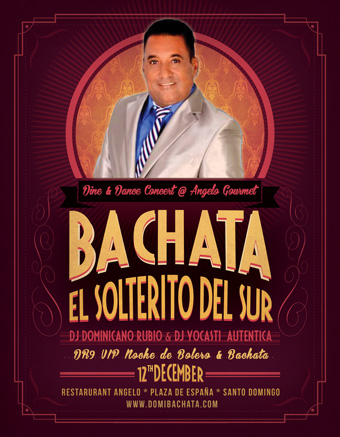 Bolero&Bachata Dine&Dance @ Gourmet
ANGELO is the most precious grourmet restaurant in Santo Domingo, facing to Columbus House in Plaza de España. We will occupy the 3rd floor with the dine&dance bolero, bachata and hot stuff. It's a long night 7PM - 12AM. Dj Dominicano Rubio and Dj Yocasti Auténtica will start with the most romantic ancient Bolero and Bachata, Solterito continues with the amargue time bachata and the rest of the night we´ll blow up with some merengue, salsa and other hot stuff. Make sure you won't miss the most luxurios dine&dance experience.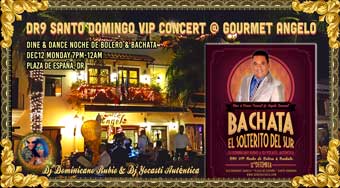 DR9 will teach you to dance Bolero and Dominican Son. Enjoy the photos

DR9 RUTA BACHATERA HIGHLIGHTS
Big Tree Sport Bar - Barahona
The Big Tree Sport Bar is one of the most famous spots in Barahona, Dominican Republic. They have even had the concert of Anthony Santos and Frank Reyes. Stunningly beautiful and popular open air Sport Bar. The tropical beach, pool, bonfire, mangrove, fresh water pool of Barahona and Los Patos is calling !!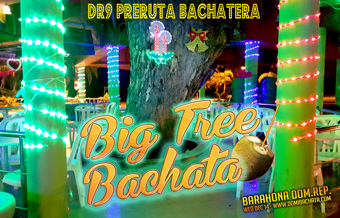 BonfireBachata
Tropical beach on fire ! Hot hot emotions !! DR3, DR6 and DR8 had such a wonderful moment with the Bonfire :-) DR9 will do it on the beach of Barahona in DR9 Ruta Bachatera. DR10 will do it on the beach of Hotel Don Juan Boca Chica.
Brisas de Yagua - Jarabacoa
DR9 Ruta Bachatera is proud to present Hotel and Restaurant Hotel Brisas Del Yaque in Jarabacoa Dominican Republic. It's stunning beautiful mountain hut in the city center with the best Gourmet Restaurant. Las Brisas dine&dance bolero&bachata will be our most emotional experience. The dinner is included into the price of DR9 Ruta Bachatera. The night will start with romantic bolero and old bachata and continues with high energy "musica variada" and Jarabacoa dancers. DR9 is exceptionally unique, no other promoter does this caliber parties.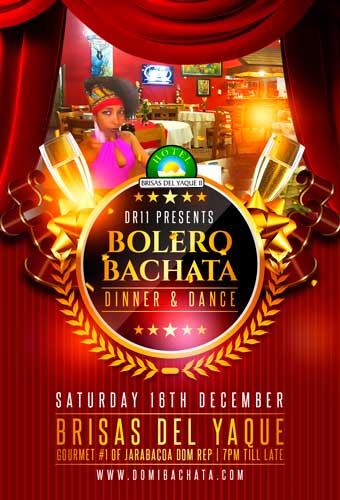 Anthony Santos and Raulin Rodriguez
DR9 Ruta Bachatera Plus participants will get both Anthony Santos and Raulin Rodriguez. More in ticket sales page.