Must to see attraction in Santo Domingo
Parque Nacional Los Tres Ojos
Los Tres Ojos (The Three Eyes) is the name given to a 50-foot open-air limestone cave located in the Mirador del Este park, in the Santo Domingo Este municipality of the Dominican Republic. A series of three lakes, or ojos, the site is currently one of the most visited tourist attractions in the country.
The caves are fed by water from an underground river and surrounded by stalactites and stalagmites.The composition of the water varies. The two ponds are respectively made of sulphurous water and salt water, while the large lake is composed of freshwater.Their temperature varies between 20°C to 29°C and their various depths give rise to different coloured reflections, blue, green, and sometimes yellow. The fauna is also very varied and includes fish, bats and turtles. Surrounding vegetation is lush and abundant.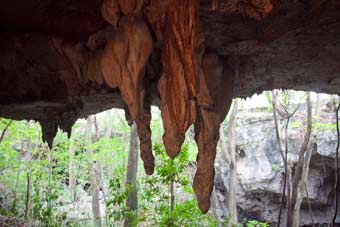 Look at the TV document below. It's interesting even if you don't undertand spanish.
The raft taking to the third lake is thrilling, like the ferry of hades.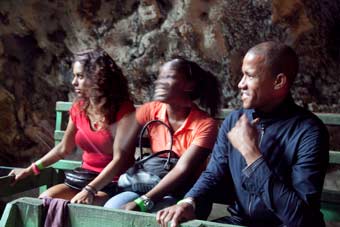 Look at the amazing Los Tres Ojos photos in Google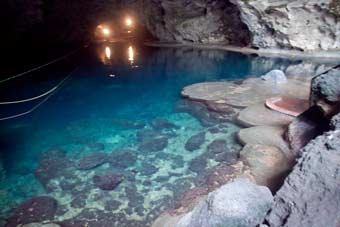 DR12 Santo Domingo Excursion to
Los Tres Ojos
The bus ride Los Tres Ojos takes about 20 min and the whole excursion less than 2.5 hours. The excursion bus and the Los Tres Ojos ticket is included in the price of DR12 Bachata Festival.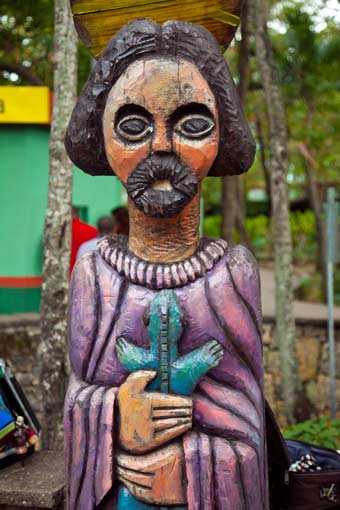 On arrival we'll see some interesting sculptures. After deep descent we'll see the first lake (ojos).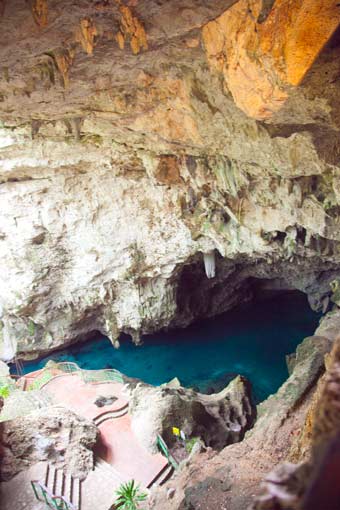 Last time was fun. You'll certainly love Los Tres Ojos. Let's go together!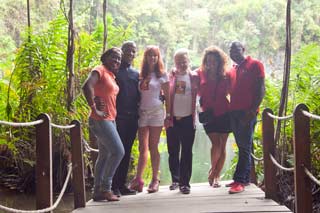 Amazing cave, ponds, lakes, loft, flora and fauna! Los Tres Ojos is a nice and relaxed mini excursion in a middle of the action packed festival.