DR12 proudly presents
Bolero Music and Dance
DR12 will teach you to dance Bolero and we will dance it in one dine&dance party. The previous festival participants were very excited, especially when we had Jose Manuel Calderon (world's first bachatero) concert in DR8 Bolero Night.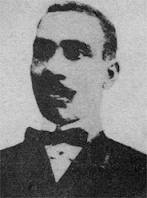 Bolero (Bolero Ritmico, Bolero Cubano, Latin Bolero) is a music written in 4/4 time (originally 2/4 time). Bolero was born in the late 1800's in Cuba, then spread to all Latin countries and around the world. The first known bolero is Tristezas, written by José Pepe Sánchez 1885 in Santiago Cuba. Nearly all the latin music genres like chacha, son, bachata, mariachi and salsa has their roots in bolero.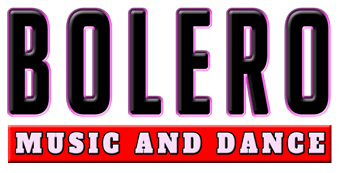 You should learn the bolero music, musical goals and the way to dance it in order to become an excellent chacha, son, bachata, and salsa dancer. Knowing the history will help you in understand the essence of dancing, e.g. why "less is more" principle. Bolero is romantic and emotional. It's easy to distinguish bolero from other romantic and slow music like POP music (musica POP) and ballads (popular song, Baladas) due to it's clearly audible and danceable rhythm.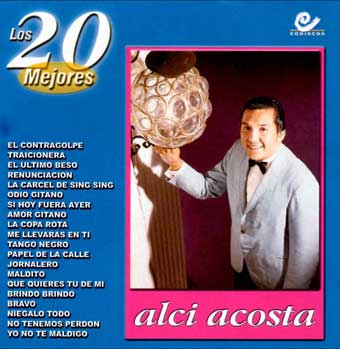 We regard Alci Acosta as one of the best ever Bolerista. We will centainly play a lot of his music in the Bolero Night parties.


Ancient Boleros

• Carlos Arturo - Evocacion
• Maria Luisa Landin - Que te vaya bien
• Rolando La'Serie - Esta noche me emborracho
• Rolando Laserie - Cada noche un amor
• Alci Acosta - Amor gitano
• Alci Acosta - La Copa Rota
• Alci Acosta - La carcel de sing sing
• Antonio Machín - No me vayas a engañar
• Antonio Machín - Angelitos Negros
• Antonio Machín - Esperame en el cielo
• Roberto Ledesma - La Gloria Eres Tú
• Roberto Ledesma - La Pared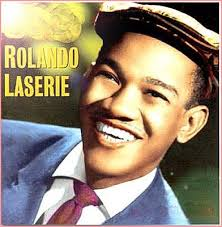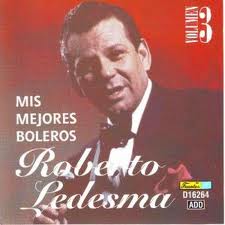 Modern Bolero
• Gilberto Santa Rosa No pense enamorarme otra vez
• Joan Sebastian - Secreto De Amor
• Juan Luis Guerra - Burbujas de Amor
BOLERO DANCE
Please, look at the video on top of the page. It pretty "wild", because it combines Bolero and ChaChaCha. Actually Cha is part of the Bolero family dances and many dancers believed Cha being part of Bolero. It's a good practice to combine Bolero Traditional with Bolero Cha. Look at the Bolero -> Cha -> Bolero transitions in the video.
Traditional Bolero
Bolero has been danced in the past 140 years through countless "official" and "unofficial" ways. Unfortunately the traditional ways have disappeared in the absence of documentation. The young generation of Latinos regard Bolero just embracing in a closed position, not a bad idea because bolero is supposed to be a romantic dance. However there are several real ways to dance bolero. We created our way (Vesa&Yocasti) thru extensive world-wide studies. We honour also how "Hips on Fire" (Seemore Johnson from Costa Rica and Cristina Pujols from Spain) dance it. When you watch the Hips example 1 and example 2 please take into account these being shows, not social dancing.
The Latin way to dance the 4/4 time Bolero is with 3 steps (quick-quick-slow). The goal is to move the upper body smoothly and constantly during the whole 4 beats although the legs do just 3 steps. Bolero is not tap accented like bachata. Instead we stretch the upper body during the beat 4 without moving the legs. Remember: no tapping, no accenting. Bolero basic steps are really easy to learn and after a one-hour workshop you'll be ready to dance. Understanding the slow pace is the trickies part. Bolero rhythm is easy to hear but expressing the music and dancing to the music is challenging in a closed embrace position. You have to dance a lot to get the musicality into your head and the body to sensually interpret the music.

Vesa&Yocasti Bolero Demo
Many bolero songs include chacha sections, which means alternating bolero and chacha during the same song or you might just do bolero or just chacha. BoleroBachata means dancing bolero or bachata music with bachata steps but maintaining bolero-like body movements. BachataBolero means dancing the romantic bachatas with bolero steps. Bachata, chacha and son have all evolved from bolero. Therefore you can mix and match them. Take steps from one and use them to other genres. In fact it is fun and not too difficult to go back and forth between bolero, chacha and bachata in the same dance and it looks impressive and professional. We will teach you how to do it.

Vesa&Yocasti Bolero Dancing
The ballroom competition rumba was derived from bolero-son. Finnish lavarumba is closer to bolero, but has competition dance decorations. Latin bolero as such is not a competition dance. Latin Bolero is a social dance and we will keep it as a social dance. Latinos didn't learn bolero in dance schools, because there weren't any (exceptions apply). Therefore social bolero dancing don't have any spinning, dipping and complicated hand turns.

Vesa&Liccelot Bolero
Professionals debate and theorize bolero. DR11 BOLERO PARTIES are debate-free. We will just play the best bolero music and everyone can enjoy it in their own way. We'll help newcomers to get started and the advanced dancers to get some styling techniques and the ability to mix bolero, bachata and chacha. There is nothing wrong in dancing all the bolero songs with bachata or chacha steps if you don't learn the bolero steps quickly enough.
DR12 Dine & Dance
Noche de Bolero & Bachata
DR12 proudly presents the Dine&Dance Bolero&Bachata Night @ Restaurant Angelo on Friday December 14, 8pm-12am.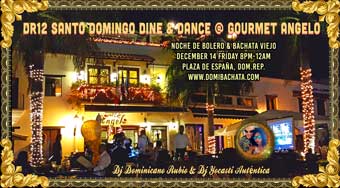 DR12 will surprise you again with the ancient time luxury @ the most prestige Restaurant Angelo, Plaza de Espana, Santo Domingo. The 3rd floor terrace has the best view, atmosphere, delicious gourmet food and the most romantic, elegant and later on most vibrant dance ambient. Dine&Dance the ancient Bolero and 60's 70's and 80's Bachata. Dress to impress. After the Dine&Dance Party we'll go to see the concert of one of the TOP5 bachata artist.
Bolero Nights of the previous festivals
Bolero Night (Noche de Bolero) was ranked as one of the most important and best experience of the previous festivals, especially in DR8. Bachata Ambassador exceeded all the expectations by bringing Jose Manuel Calderon, the first Bachatero of the world, to play the bachatas and boleros of the 60's and 70's. Dj Dominicano Rubio (=Bachata Ambassador Vesa), Dj Rodolfo and Dj Ron Swarsen shined with the best ancient boleros, bachatas and Dominican son.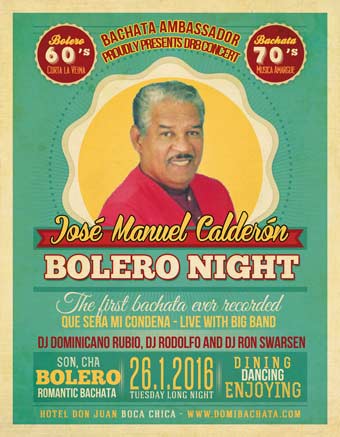 Calderon: Que Sera de Mi @ Lucia May 2015
DR9 had a PreParty with Grupo Bonyé @ Ruins on Sunday Dec 11 with thousands of Dominicans enjoying the ambient, drinking and dancing.

DR6: Grupo Bonyé @ Ruins
DR5 had the concert of Esteban Mariano, Hermanos Paula and Edilio Paredes. Here you can see "Tres Palabras" of Esteban Mariano and Hermanos Paula.
The same night included also Edilio Paredes.
You should read also the Extended Bachata Roots page.