DR8 insttructor and diamond level performer
Yeri La Ley
DR8 is proud to present Yeri La Ley the uniquely different and talented dancer&performer from Rio Fula, Bonao, Dominican Republic. Yeri has a highly advanced unique way to dance bachata and the best parts of this "Yeri Style" will be taught by Yocasti&Yeri. In addition we will see the peculiar presentations of Yeri.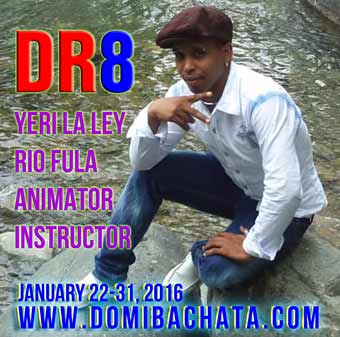 Yeri runs the Fula Fun Factory offering bachata and dembow animations, parties and nature excursions.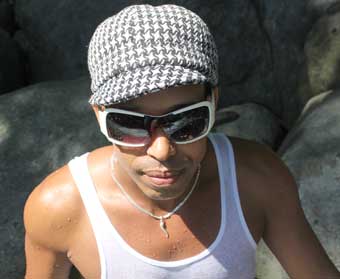 Yeri la Ley is well-known all over the world due to his 1,8 million YouTube visitors bachata video. Yeri is a natural dancer with a unique style. Independent if you like his style or not, he is a huge treasure chest for authentic Dominican style bachata professionals.
DR6 Yeri and Yocasti, Titans Meet Again
DR5: Yeri la Ley & Yocasti: Titans meet in Rio Fula has already 207 000 visitors in 1 year. Yocasti danced the first time ever with Yeri without any rehearsal.
Yeri La Ley dancing bachata in the discoteca Mamantial by the Rio Fula.
DR7 predicts 1 million visitors for "Alexis Mambo and Yeri La Ley" video just because Yeri La Ley has an exceptional skill to follow like a lady as well as to lead like a man. Alexis Mambo from Dominican Republic is the most famous and talented instructor of authentic Dominican style bachata in Argentina.
Yeri La Ley's
Fula Fun Factory
Yeri La Ley is our Fula contact, a great person surrounded by a powerful fun factory. His fun team includes a restaurant, discoteca, nature guides, Bachata dancers and Dembow dancers.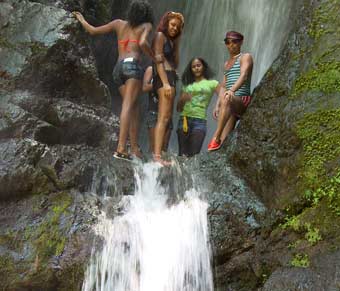 The Fula River Excursions have been the highlights of DR4, DR5, DR6 and certainly for DR8 bachata festival.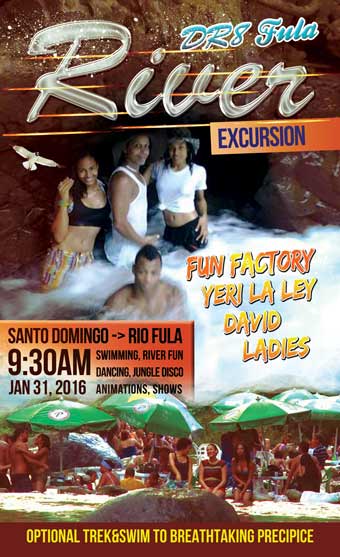 Here you can see the inspirative high-voltage Dembow&Reggaeton show presented by David&friends of the Yeri Fun Factory. Look at the intensity, dripping sweat and horny ambient. This is the boiling pot of bachata, dembow and other Dominican dances.
The record makers Yeri La Ley and Ambiori.