Bachata Ambassador started DR festivals with
BachataTours and Excursions
Bachata Ambassador® Vesa has visited hundreds of Dominican party places (colmadon, car-wash, sports bar, nightclub, discoteca, terraza, pavillion...) and other attractions (rivers, mountains, waterfalls, beaches, caves) during his 42 visits in DomRep since 1989. Without the help of his Dominicans it wouldn't have been possible to discover the Dominican dance culture in it's full richness.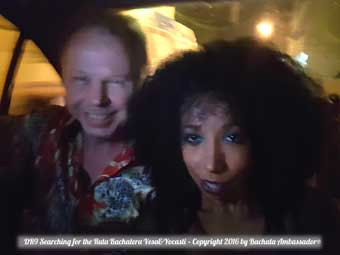 Ten years ago Vesa was ready to get started with the DR Bachata Festivals. Right from the very beginning he decided to include BachataTours, meaning bringing festival attendees to see the real bachata life in the local clubs. BachataTour proved to be the key element to the success of DR festivals. The first video "BachaTour Guerra" has already 170 000 YouTube visitors. The Guerra concert party was really good, exotic and 100% authentic Dominican party.
Vesa enhanced the "visiting 1 club" BachataTour concept to visit several clubs at the same night. Excellent idea, and allows to stay less time or skip the quiet places and enjoy more in the best places. Seeing many different types of ambient is a big benefit, as you can see in this BachataTour Guerra to 3 clubs 3 bands video.
Guerra Town Hall gave Vesa an award of his hard work in promoting and developing Authentic Dominican Bachata. That inspired him to do together with the Guerra Town a really fancy Tripletazo Concert Celito-Fenix-Atabales @ Parque Municipal Guerra for DR10.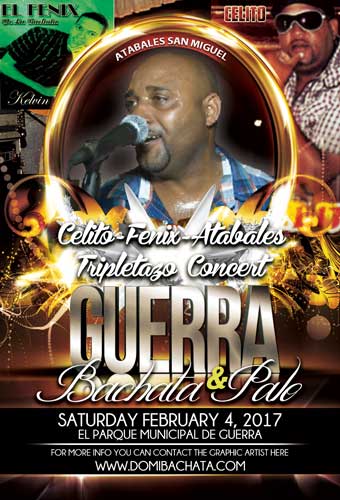 BachataTour Home Run
BachataTour Romana
BachataTour San Pedro
Catamaran and River Excursions
Catamaran Excursion sounds like a touristic trip and actually it's based on a touristic trip, but we implement it as a dance trip. We dance the whole trip, while waiting the Catamaran, on the Catamaran, in Saona Island and in the Ocean. Instead of calling it BachataTour, we prefer using the title Dance Excursion because it's daytime activity, not night time activity.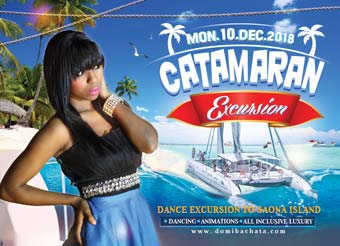 Catamaran Excursion has been the favorite of all the attendees. The excursion done in DR2 has got already 50 000 YouTube visitors.
Fula River is another Excursion showing the real Dominican river madness.
Jarabacoa River Club is really beautiful entertainment center with the fierce rive, hanging bridge, several pools, restaurants and big dance floor.
The diamond level new innovation
Ruta Bachatera
Ruta Bachatera is the latest and greatest of all the Bachata Ambassador's innovations. It means travelling by bus 3-7 days to see all the bachata attractions in several cities, beaches, rivers, mountains, countryside, villages and barrios. DR9 was the first festival to offer it. DR9 Ruta Bachatera was sold out 9 months before the festival.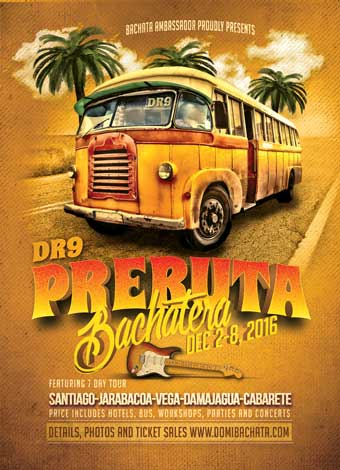 DR9 Ruta Bachatera was an amazing experience.
We were lucky to see also the Anthony Santos and Raulin Rodriguez concerts. In DR11 we will certainly have at least one of the TOP 5 bachata artist concerts.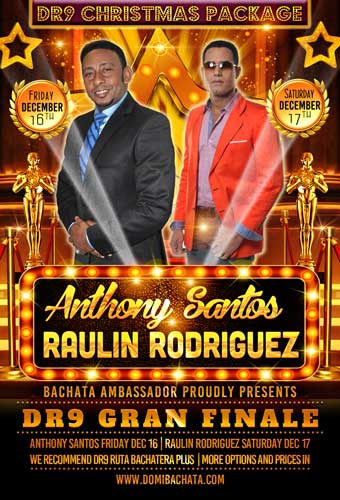 DR11 is a compact 3.5 days Ruta Bachatera to see the best of the best parties, concerts and attractions.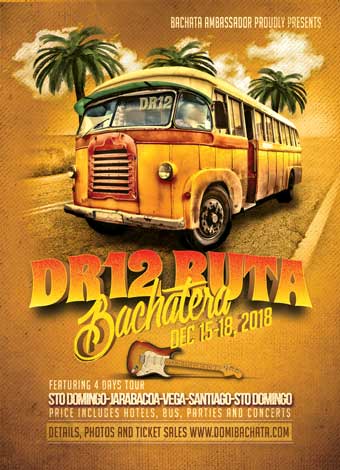 DR9 PreRuta Bachatera is a private charter bus San Domingo -> Jarabacoa -> Constanza -> Vega -> Santiago -> Santo Domingo to see all the Cibao area bachata activities.
Saturday will start with Bolero&Bachata dine&dance party. The famous artist concert will be late at night.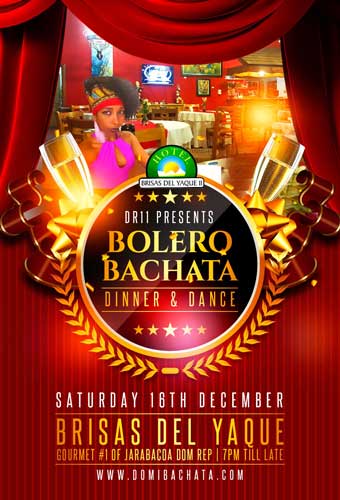 On Sunday we will have a short walk to a waterfall.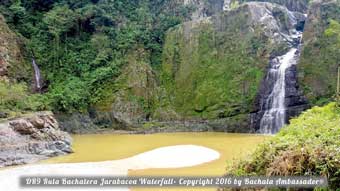 The Sunday afternoon we will spend in Jarabajoa River Club.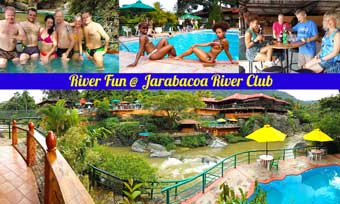 Sunday night will be a party in Bukna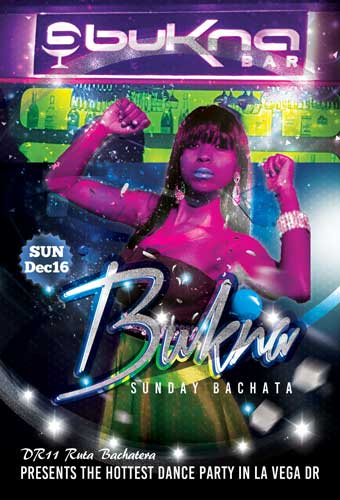 On Monday we'll go to Santiago de los Caballeros and of cpourse we will see the famous monument.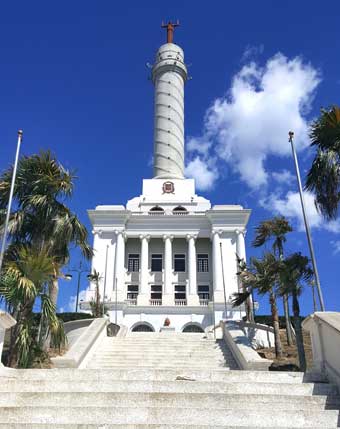 There will be some time to do economic fashion shopping.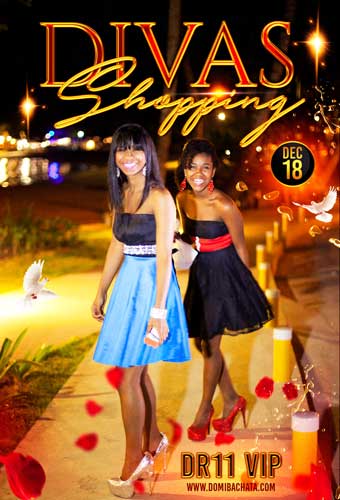 Sunday night is the time for a luxurious dinner. The last party will in Barajando or Puente.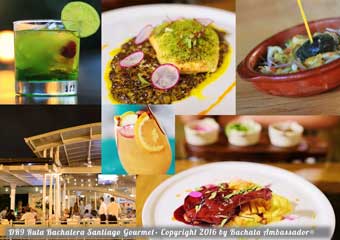 DR11 Ruta Bachatera Dec 16-19 starts on Saturday 2PM from the Santo Domingo workshop place and ends on Tuesday 2PM in Zona Colonial Santo Domingo. Reminder! You have to check-out the Santo Domingo hotel on Saturday Dec 16 before 10AM and to bring your luggage to the workshop place. Make sure your flight back to home will be on Wednesday Dec 20 or on Tuesday later than 5PM.