DR12 Santo Domingo Workshop Place
Restaurant Lucia 302
Lucia is one of the most beautiful buildings inSanto Domingo DR. It has a bar, restaurant, patio and 3 workshop halls with air conditioning inside the building. It's a perfect place for the DR12 workshops.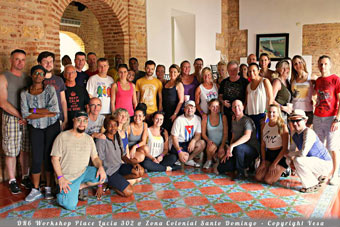 It's the most expensive and the most beautiful, the best in Zona Colonial. Lucia is located in the middle of everything. It's surrounded by restaurants and cafeterias. Hotel Palacio is just 1 block away and Antiguo Hotel Europa 4 blocks away.
DR11 workshops in Lucia
Lucia view from the street. You wouldn't guess what's inside this building.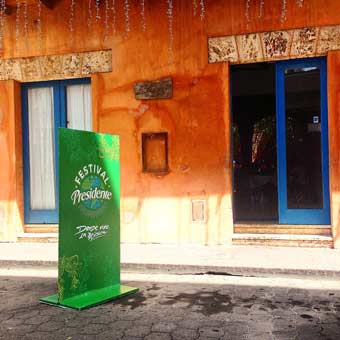 Our previous activities on
Lucia
DR6 had PreParty in Lucia
DR7 Thursday party will be in Lucia with Sabos a Son live.
Jose Manuel Calderon concert in Lucia
DR12 lunch restaurant
Meson de Bari
DR6 lunch restaurant Meson de Bari is on the opposite side of the street.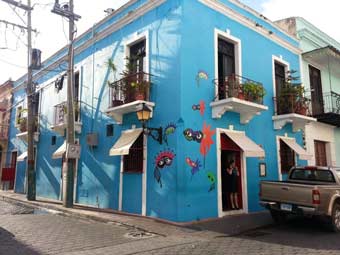 Fancy stairs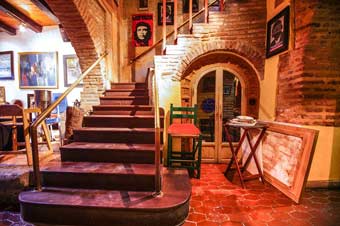 Full of art