DR12
Santo Domingo
DR12 has 1 day Catamaran, 4 days Santo Domingo and 4 days Ruta Bachatera. Santo Domingo part of the festival has all the 20 workshops with 12 Dominican instructors plus Bachata Ambassador, the creator of the professional Authentic Bachata teaching. In addition we have some fun Activities, but the main point is to dance with dominicans in the barrio clubs, colmadons, car-wash and cabaret.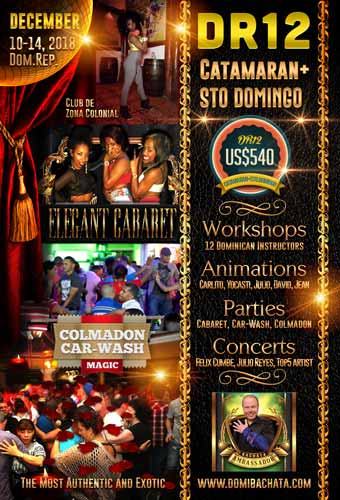 The preliminary workshop outline, look bigger. The workshops are every day from 10AM to 4PM.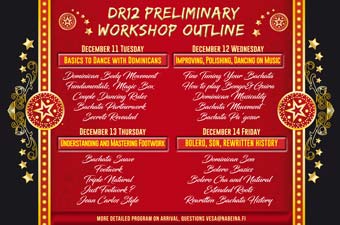 DR12 Santo Domingo
Concerts and Parties
DR12 Santo Domingo will start on Wednesda Dec 11 with a diamond level bachata concert in Villa Mella barrio of Santo Domingo. The artist Zorro Negro is one of the best bachateros from the 90's, a real diamond for the dancers. Just listen to his music and you'll agree! Such a variety of slow, fast, romantic, bitter and many extremely fast ones. We might even have a second band at the same night.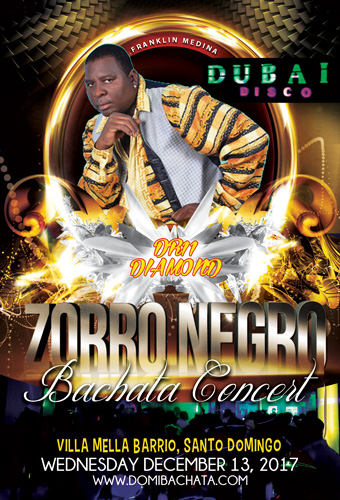 Wendsday has been updraded to be a Dobletazo Bachatazo with two live bands Zorro Negro and Jose Miguel.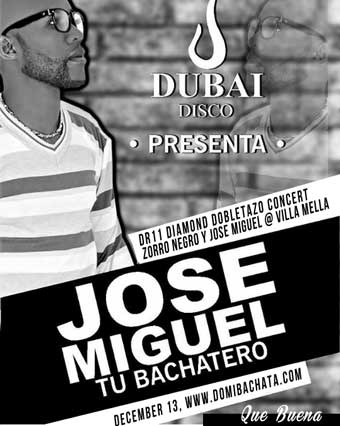 The second day Thursday Dec 14 will visit a Zona Colonial Colmadon.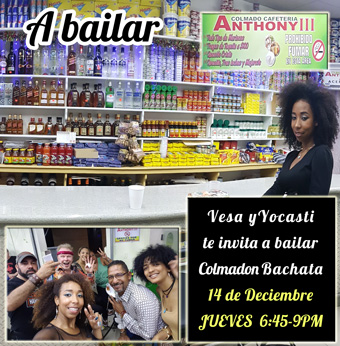 The second party will be the most exotic ever. It's in a barrio Cabaret (Puticlub, whorehouse)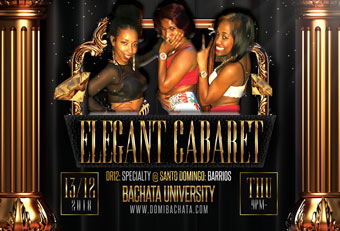 The third day concert is with Dinastia in the barrio Sport Bar L'Hangar. The videos of Johan&Yocasti and Popi&Fanny were filmed in L'Hangar.