DR9 VIP concert
Solterito del Sur
El Solterito del Sur, Bachatero de 80's, is back in fashion better than ever as you can see in the TV programs.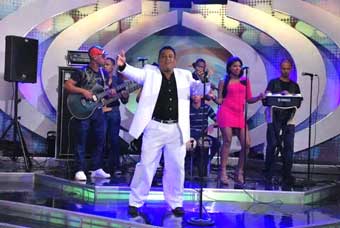 Sorterito has a great set of amargue time bachatas like El Bombillito, De Aqui No Me Voy, Josefina, Amarilis, El marido de tu mujer and Cada cual por su camino
Solterito has the stage charisma.
Solterito del Sur concert will be in
Gourmet Restaurant Angelo
Solterito del Sur will get the best possible place for his concert. Restaurant Angelo in front of the Columbus house in Plaza de España has the best Gourmet of Santo Domingo and on Monday Dec 12, 2016 also the most exciting Dine&Dance Noche de Bolero&Bachata with Solterito live and bolero hard stuff played by Dj Dominicano Rubio and Dj Yocasti Auténtica.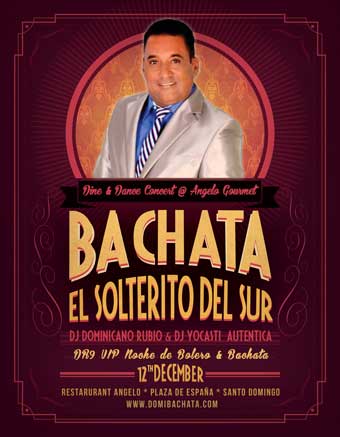 The DR8 PreParty "BoleroNight@Angelo" was so big success that the participants didn't want to leave to see the most famous bachateros live in the next place. That's why we decided to spend the whole night at ANGELO in DR9 and DR10 enjoying the magical Dine&Dance ambient. The night will start with the most romantic bachata&bolero and later on with the most emotional merengue and salsa.