DR11
Ruta Bachatera
DR11 Ruta Bachatera is a private bus Santo Domingo -> Jarabacoa -> Constanza -> Vega -> Santiago -> Santo Domingo to visit the best bachata clubs, parties, concerts and to see the Dominican party life in the rivers, mountains, countryside and barrios.
Ruta Bachatera is the latest and greatest of all the Bachata Ambassador's innovations. Read more about the concepts: BachataTour, Excursion and Ruta Bachatera.

DR11 full 8 days festival price includes 3 nights (Dec16-19) accommodation in a shared double, private bus and entrance to parties&concerts. It does not include the drinks and food. The Ruta highlights include 1 of the TOP 5 bachata artist, bolero&bachata dine&dance pre-party, river trip, visit to waterfall, underground caves&lakes, Santiago shopping&monument tour and many attractions more. Ruta starts from the workshop place in Santo Domingo 2PM on Saturday Dec16 and ends in the same place about 2-3PM on Tuesday Dec19.
First we visit Los Tres Ojos, which is an underground caves and 3 lakes in Santo Domingo. After that we continue by bus to Jarabacoa city.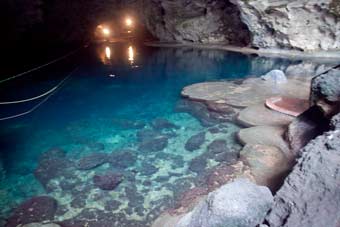 We will arrive about 7pm to the hotel in Jarabacoa. There is some time to rest before the parties will start.
At night we enjoy a fancy dine&dance bolero&bachata pre-party. We have actually a lot of time because the TOP 5 famous artist will start 1AM.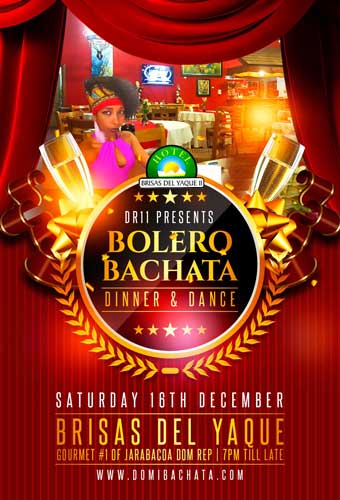 The concert of the most famous artist will be 1am-5am. Last year in DR9 we were lucky to see both Anthony Santos and Raulin Rodriguez. Artist of the DR11 will be announced closer to the festival.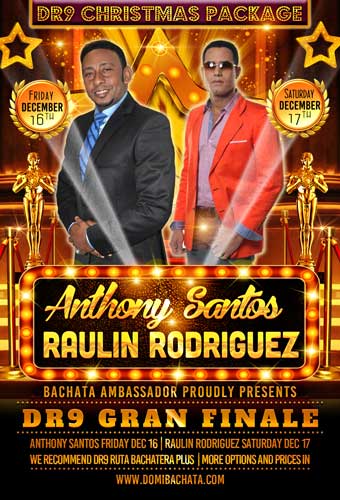 On Sunday we will have a short walk to a waterfall.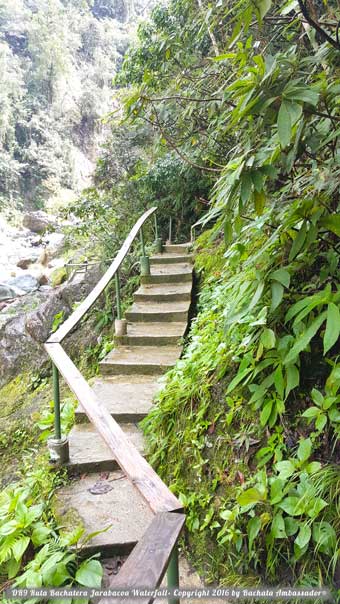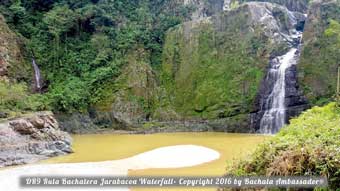 DR11
Ruta Bachatera continues
The Sunday afternoon we will spend in Jarabajoa River Club. It is really beautiful entertainment center with the fierce river, hanging bridge, several pools, restaurants and big dance floor.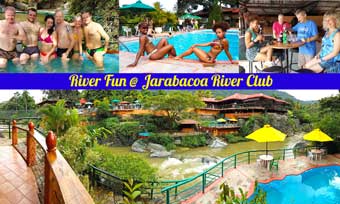 Actually we have 2 choices. Either we go to River Club or we go to Fula River.
Sunday night will be a party in Bukna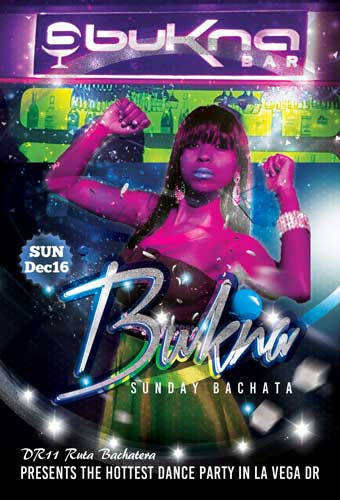 On Monday we'll go to Santiago de los Caballeros and of course we will see the famous monument.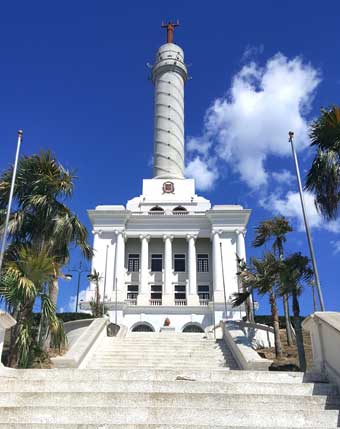 There will be some time to do economic fashion shopping.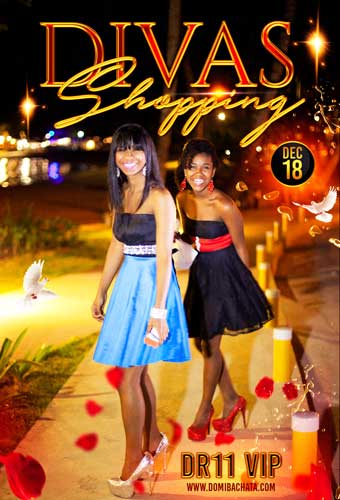 Sunday night is the time for a luxurious dinner. The last party will in Barajando or Puente.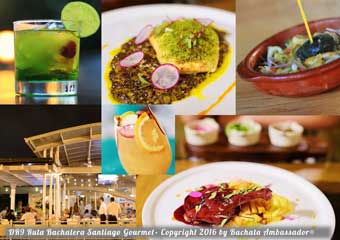 DR11 Ruta Bachatera Dec 16-19 starts on Saturday 2PM from the Santo Domingo workshop place and ends on Tuesday 2PM in Zona Colonial Santo Domingo. Reminder! You have to check-out the Santo Domingo hotel on Saturday Dec 16 before 10AM and to bring your luggage to the workshop place. Make sure your flight back to home will be on Wednesday Dec 20 or on Tuesday later than 5PM.