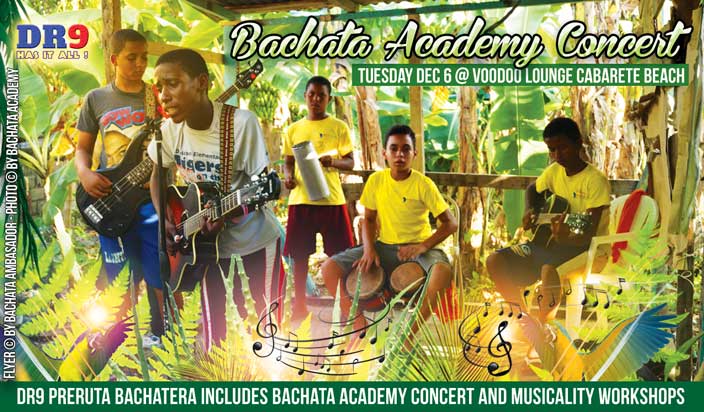 The iASO Bachata Academy is the
World's First Bachata School
DR9 organizer, Bachata Ambassador Vesa is proud to present: The iASO Bachata Academy is the first music program in the world to focus on bachata, the traditional music of the Dominican barrios. In partnership with The DREAM Project, iASO has established January 1, 2013 a tuition free academy for traditional music in Cabarete, The Dominican Republic. Our program is the first in the world to teach bachata. A music of the barrios, bachata has become an important Dominican cultural export. Our mission is to foster high standards of musicality, and to build on the strength of the Dominican musical tradition. With your help, we are encouraging new generations of bachateros and bachateras to achieve their potential.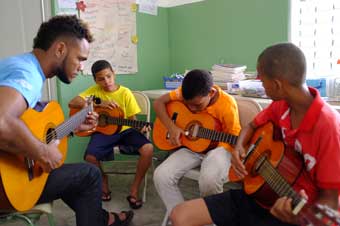 The Approach is Unique. The Bachata Academy engages students with an immersive curriculum that harnesses their enthusiasm for local music. Students participate in daily classes which employ ear learning and performance in multi-part, multi-instrument groups. With our program's emphasis on cooperative learning, we are building a musical community whose whole is even greater than its parts.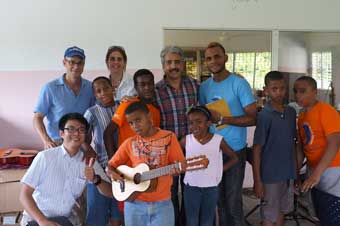 The Bachata Academy has 40 full time students who each receive up to 10 hours a week of instruction in guitar, percussion, and voice. Our students range in age from 4 to 18. Each is given an instrument, which he or she can practice on at school and at home. As students advance, they form bands. Our student bands perform frequently in Cabarete and elsewhere in the country. Pre-school initiative: We recently launched a program that provides basic music education to 60 3-5 year old children who participate in The DREAM Project's acclaimed Montessori pre-school.
Tax Deductible - Registered Public Charity
The iASO Bachata Academy @ DREAM is adjacent to the DREAM Project's Cabarete campus. The DREAM Projects is a US 501c3, and counts Pulitzer author Junot Díaz, and NY Senator Adriano Espaillat among its board of advisers. The mission is to build an exceptional music program on the foundations of a community that already nurtures a rich musical tradition
Donations are welcomed ! Bachata Academy iASO page and Facebook page.
DR9 PreRuta Bachatera includes
The Musicality Workshops
of the Bachata Academy
DR9 PreRuta Bachatera will visit the school to get the 2 hours Musicality Workshops taught by the instructors of the iASO Bachata Academy. DR9 key instructor Yocasti will assist in visualizing the dance actions of the musicality. You'll see also the kids in action, because he workshops will be held at the school 2pm-4pm on Tuesday December 6, 2016.
DR9 PreRuta Bachatera proudly presents the Concert of Bachata Academy
The kids have their bands and they are used to do concerts around Dominican Republic. Bachata Ambassador is proud to offer the Bachata Academy concert @ Voodoo Lounge on the beach of Cabarete. The concert is sponsored by DR9 but welcomed to everyone, especially for the local dancers.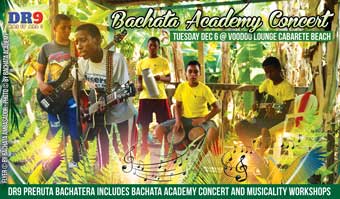 Bachata Academy kids in action. Second song.