DR10
Catamaran Excursion
DR10 proudly presents once again the mighty "Dance Excursion with Catamaran to Saona Island". It's now the fifth time and everyone wants to do it again. It's a luxurious all-inclusive trip to a beautiful virgin island. YouTube and social media is full of our photos and videos, such a good memories and highly recommended for all DR8 participants.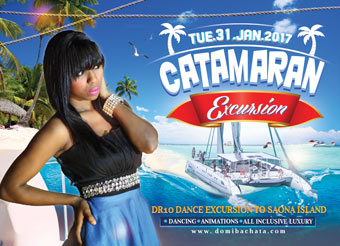 The catamaran excursion costs US$92 and includes the bus ride from Hotel Don Juan to Bayahibe, catamaran to Isla Saona, lunch and drinks, speedboat and bus back to Hotel Don Juan, Boca Chica. Buy the excursion ticket here.

Saona Island in Dominican Republic is truly a Caribbean Paradise. It is a government protected nature reserve and part of East National Park (in Spanish Parque Nacional del Este). It's practically uninhabited and one of the most famous tourist attractions of Dominican Republic.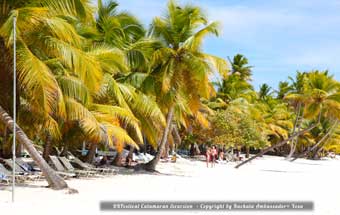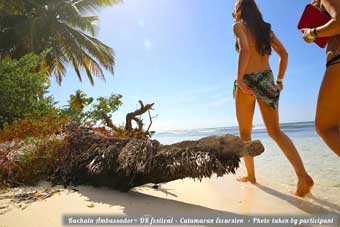 Saona Island is perfect for relaxing, swimming, tanning and dancing.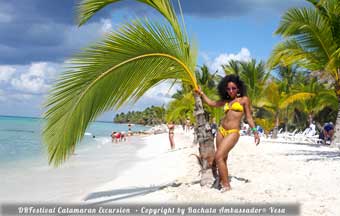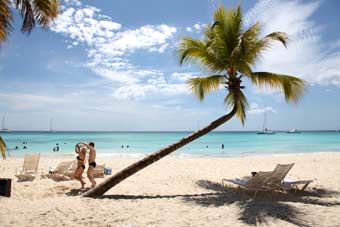 We will have an exercicing session.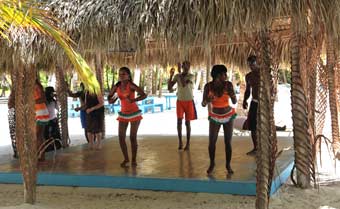 Dominicans participate also.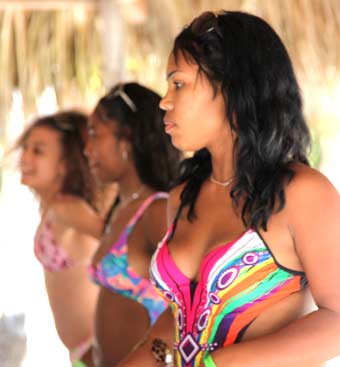 Relaxing on the beach of Saona Island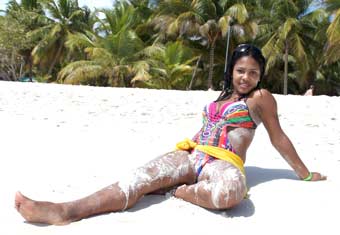 Happy participants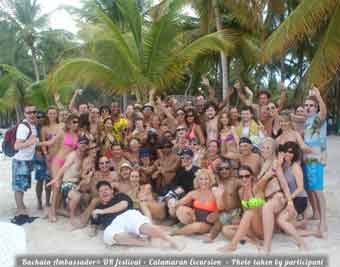 Catamaran Excursion
Bus, Catamaran and Speedboat
The bus leaves from Hotel Don Juan Boca Chica at 7:30AM and goes to Bayahibe harbour. The excursion continues with Catamaran to Saona Island. We'll have lunch, swimming, tanning and excercicing in Saona. While returning with speedboat we will see mangrove and we can enjoy the natural swimming pool on the ocean. Below is our animation on the Catamaran.
Saona excursion would be just touristic sightseeing, but we will carry big speakers to the bus, catamaran, Saona and speedboat. We will have the best possible music all the time. In DR2nd we inspired the whole Catamaran audience to bachata dancing and into a wild dembow competition as seen in the top video. The dancing continues the whole trip. That's why the excursion felt like dancers paradise. Here you can see our animation in Saona island.
Yocasti Bachata on the beach of Saona
Bachata Paradise Social
The bus to Bayahibe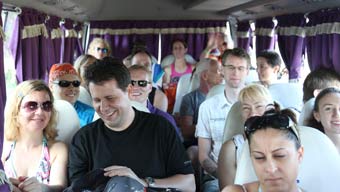 Catamarans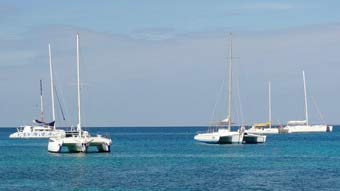 Catamaran trip to Saona Island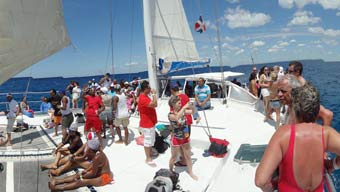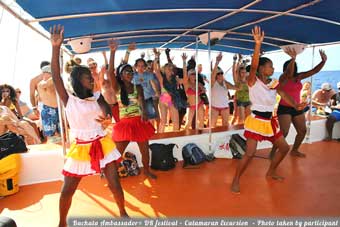 Returning with speedboat felt like flying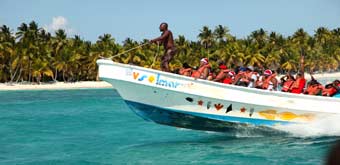 Seeing the mangrove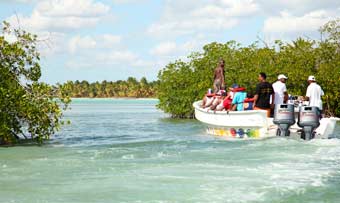 Natural swimming pool in the ocean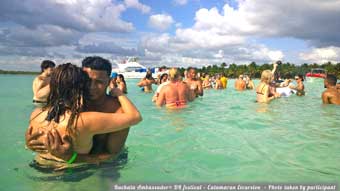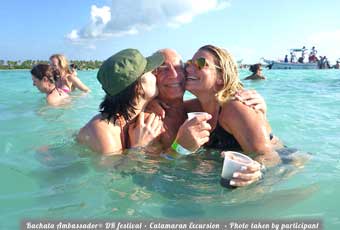 Dancing on the beach of Saona Island
Enjoying the natural swimming pool in the ocean with AguaBachata.
The "Horny Swedes" (attendees with horn hats of Sweden). Bring your own identity to DR4.